GRAND PRIX
Statement
Swan Lake

The line between dreams and reality is always blurred, and that blurred line is what allows us to see dreams.
Profile
RIE YAMAMOTO

1983 Born in Ishinomaki, Miyagi
2011 Solo Exhibition "WANDERER" minimal gallery, Chiang Mai, Thailand
Lived in London, Paris and traveled over 70 countries
Jury selection
When grace meets witty…., 'Swan Lake' by Rie Yamamoto pushes all the right buttons. Buildings in the shape of animals. Yes please. Here we see a swan boat drifting in a beautiful surrounding. It cannot beat the elegance and gracefulness of the real swan that is swimming by, or can it? When you look at this picture you might start to wonder. The swan in front does not seem to be paying attention to the one in the back. Did it see this man-made version? Is it annoyed, embarrassed because of it? Desperate to get away from this foolish doppelgänger? Or is it all in the eye of the beholder? I cannot get enough of this photo.
THEME SUMMARY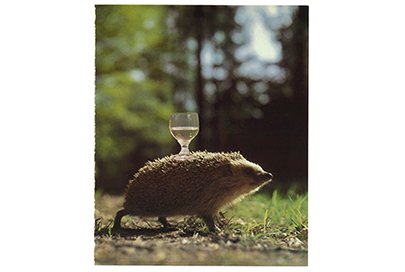 As can be seen from cave paintings created around 10,000 years ago, humans have coexisted with other creatures as one species among many and evolved alongside them in the history of the earth. Fascinated by their vivid colors, mysterious appearances, as well as their behavior and intelligence which go beyond our own imagination, human beings have captured their interpretations of various animals in paintings, sculptures, and photographs, which have been passed down to us in modern times. How do we take photos of animals that are shrouded in mystery despite their proximity to humans, of unknown creatures that remain undiscovered, and of creatures born from our imagination and transmitted as myths? What exactly is an animal, in our imagination and in reality? We look forward to images that seek to respond to this question.
[Submission Period] from January 31 to March 31
JUDGE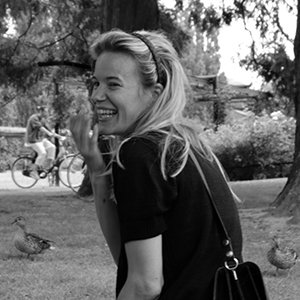 シャンタル・レンズ Chantal Rens
(写真家)
Chantal Rens (1981) is a Dutch artist with a particular interest in found photography which she uses as a starting point for her hand cut-and-paste collages. She transforms existing images into non-existent images.
In 2014 she founded the publishing house PANTOFLE BOOKS together with artist Gummbah.
In "YOU RUN AROUND TOWN LIKE A FOOL AND YOU THINK THAT IT'S GROOVY" she combines images of animals balancing a glass of alcoholic beverage on their backside. About this work Erik Kessels (artist/curator) said "Maybe the most unnecessary book of 2016, but definitely the most funny one I came across (…) You could ask yourself: Why, but this is exactly why the book is deadly funny. (…)".
In 2018 she published "COMMON SENSE IS A HUNGY BITCH" and "Various Animals" both collections of collages. And then there is the ungoing series "Cats and Dogs in the Window", a collection of photographs of pets looking out of the window towards the camera, of which 6 parts have been made since 2016.
She has exhibited widely in her native Netherlands and was part of various exhibitions, art book fairs and photo festivals ao XS Book Fair (JP, 2018) Ghent Art Book Fair (BE, 2019), FRUIT Exhibition (IT, 2019), "BLAST! Festival of Photography" (UK, 2019), and ASAMA INTERNATIONAL PHOTO FESTIVAL (JP, 2019).
PRIZE
Grand Prix
100,000 JPY Cash Prize

(A selection of prices opportunities below depending on the nature of your work)
・Exhibition at IMA Gallery
・Participation rigft to the art fair, Photo Camp
・Free participation to the STEP OUT! portfolio review
・Feature on IMA magazine
・Exposure on IMA ONLINE and IMA official SNS
Shortlist
・Exposure on IMA ONLINE and IMA official SNS