THEME #30Winners2022JAN
TOUCH
WINNERS LIST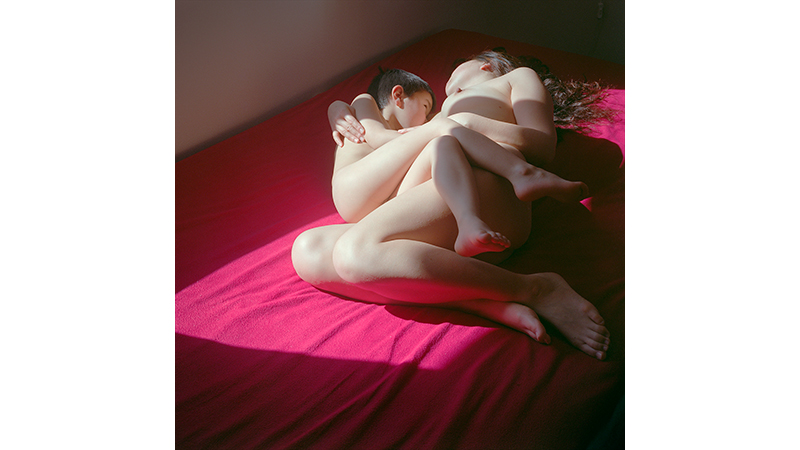 THEME SUMMARY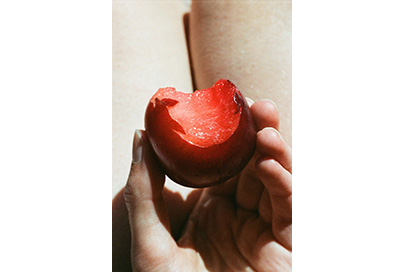 The urge to touch and feel the photograph. Skin, body, fruits, or nature; with such refreshing subjects, new senses are incited within us and beauty awakens through these sensible details. At other times, it may evoke that touch to someone nearby or you can of course simply trace the surface of the object with a close-up. Your relationship to the subject in mind, bring to life new pictures with the theme "TOUCH".
[Submission Period] from January 20 to March 20
[Application fee] 2,000JPY per entry
JUDGE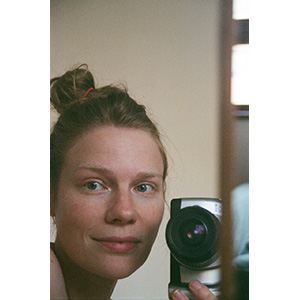 Lina Scheynius
(photographer)
Born 1981 in Sweden. Lives and works in London. Scheynius produces stunning shots of nudes, still life, and intimate self portraits. Raw sexuality and naked bodies punctuate her work, often depicting her close friends, lovers, and herself. Her photography captures quiet moments of intimacy and hidden beauty that would usually remain unseen by the outside world, as if ripped from the pages of her diary. Recent solo exhibitions include: BODY, Galerie Tanja Wagner, Berlin (2019); Unseen 2018, Amsterdam (2018); Exhibition 04, Christophe Guye Galerie, Zurich (2017); Exhibition 03, Taka Ishii Gallery, Tokyo (2014).
NOTE
The applicant must be older than 16 years old. If you are underthe age of 18, please apply after obtaining the consent of your parent or guardian. The registration fee is 2,000 JPY for each apply.
PRIZE
Grand Prix

100,000 JPY Cash Prize

– Portfolio Review by Lina Scheynius
– Exposure on IMA ONLINE and IMA's official social media

Shortlist

– Exposure on IMA ONLINE and IMA official social media
– Portfolio Review by IMA
GUIDELINES
IMA next is a photo competition that aims to support emerging photographers to succeed in the art photography world.
Theme

TOUCH
– Judge: Lina Scheynius

Submission period

From January 20, 2022 to March 20, 2022

Application fee

2,000JPY per entry.
We only accept credit cards (Visa, Mastercard, American Express).

Who can apply?

The applicant must be older than 16 years old.

Otherwise, anyone is welcome! We have no restriction in terms of your nationality, age, gender or experience (Professional/Amateur).

How to apply

– Please go to the application form from "ENTRY", send the necessary information, and pay the application fee (¥ 2,000 per entry).
– 1~5 photographs can be uploaded for each entry, however in that case, all your photographs in the entry will be judged as 1 series. If you would like to submit multiple series, please make another entry. There is no limit to the number of entries per theme.

Image requirements

– All submissions need to be still photographs, no moving images will be accepted. All sorts of post-production processes are allowed.
– DVD/Blue-Ray submissions will be rejected.
– If the submitted work is deemed non-photographic, it may not be judged.
– The submission of 1 ~ 5 images of 10MB each are possible for 1 entry.
– Any work that violates the rights of a third party (copyright, trademark right, portrait rights) cannot be submitted. If the work includes anything created by a third party (art work, films, photographs, music…etc.) and if it may concern any other rights, there is a need for you to have gotten permission from all party involved before you enter.
COMPETITIONS
OPEN FOR ENTRIES
THEME #44
TRICK
JUDGE:
Kensuke Koike
DEADLINE:
Until June 14th