THEME #20Winners2021FEB
RELATIONSHIP
WINNERS LIST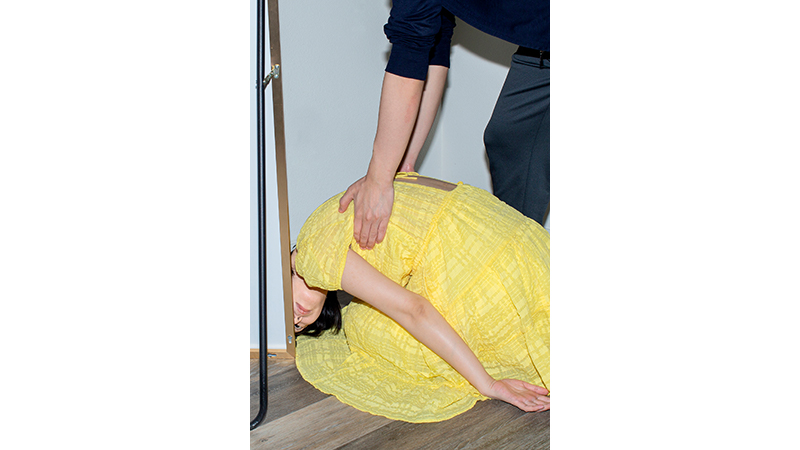 THEME SUMMARY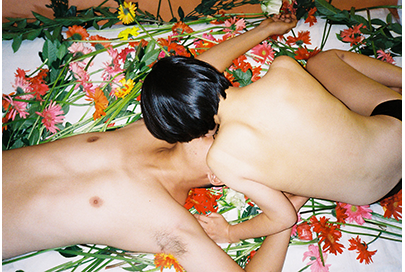 The many shapes and forms of "RELATIONSHIP" that exist in this world; As we are made aware once again, of the importance of connections, how can photography capture this invisible thread between all living things, objects and environments. Families, partners, the intimacy between individuals, the relationship between nature and society; although they seem unrelated at first sight, every story is linked to each other. They respond to emotions and events unexpectedly and develop new "relationships". All the while, the linkage of history, or the reflection on the connection between time and people may also be the foundation which expands to our future. This is your chance to visualize in photography, the invisible yet, certainly existing and infinite relationships.
[Submission Period] from February 2 to April 2
JUDGE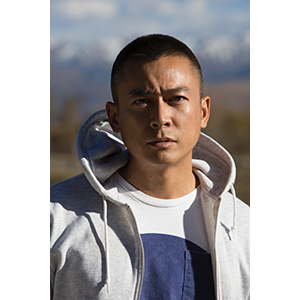 Lin Zhipeng
Lin Zhipeng(aka No.223) Born in Guangdong, China in 1979. Based in Beijing. Created in 2003, his blog "North Latitude 23" where he published everyday pictures accompanied by short texts received millions views and made him famous among the web community. Lin is a leading figure of new Chinese photography emerging in the last decade, popularizing his work originally via social media and other online platforms as well as his self-published zines. Naming himself "No. 223" after the police character in Wong Kar-Wai's movie Chungking Express, he offers his point of view on an alternative youth spirit and culture in an often conservatively Chinese cultural context. He published Flowers and Fruits (T&M Project) in 2019 and Grand Amour (Witty Books) in 2020. He has held many exhibitions in China and abroad including the solo exhibition "223@Akio Nagasawa Gallery Aoyama" in 2019.
NOTE
The applicant must be older than 16 years old. If you are underthe age of 18, please apply after obtaining the consent of your parent or guardian. The registration fee is 2,000 JPY for each apply.
PRIZE
Grand Prix

100,000 JPY Cash Prize

– Portfolio Review by either IMA or the jury
(Please check each theme page for more details)
– Exposure on IMA ONLINE and IMA official social media

Shortlist

– Exposure on IMA ONLINE and IMA official social media
– Portfolio Review by IMA

All Contestant

– Exclusive live streaming by IMA editors or judges

Others

The content of the prize may vary depending on the theme. Please check the page of each theme for details.
GUIDELINES
IMA next is a photo competition that aims to support emerging photographers to succeed in the art photography world.
How to apply

– Please chose the theme you would like to enter for and fill out the appropriate submission form. Make sure you chose the right form as it is different depending on each theme.
– 1~5 photographs can be uploaded for each entry, however in that case, all your photographs in the entry will be judged as 1 series. If you would like to submit multiple series, please make another entry. There is no limit to the number of entries per theme.
– Please read the Terms of Use before applying. By submitting your application, we will assume that you agree to the Terms of Use.

Who can apply?

The applicant must be older than 16 years old.

Otherwise, anyone is welcome! We have no restriction in terms of your nationality, age, gender or experience (Professional/Amateur).

Submission period

For each theme, there will be about 2 months submission period.
Once every month, a theme will be announced and the submissions will open.

Application fee

2,000JPY per entry.
We accept credit cards (Visa, Mastercard, American Express) and Alipay.

Image requirements

– All submissions need to be still photographs, no moving images will be accepted. All sorts of post-production processes are allowed.
– DVD/Blue-Ray submissions will be rejected.
– If the submitted work is deemed non-photographic, it may not be judged.
– The submission of 1 ~ 5 images of 10MB each are possible for 1 entry.
– Any work that violates the rights of a third party (copyright, trademark right, portrait rights) cannot be submitted. If the work includes anything created by a third party (art work, films, photographs, music…etc.) and if it may concern any other rights, there is a need for you to have gotten permission from all party involved before you enter.