GRAND PRIX
Statement
Humancity in the nature

I believe that cities are magnified projections of human beings.
This magnification can be thought of as a distortion that creates fat people.
For this reason, I decided to try reducing the scale of my work from the magnified cities down to the human beings themselves.
This is why I have gone with photographs that capture "indifferent human beings amidst nature."
For instance, wearing mountain wear and carrying a multipurpose backpack is a characteristically urban sighting.
That is why I had decided to zoom in on the "indifferent human beings amidst nature" in my urban photos.
Profile
Yuu Matsui

Born in 1985
Won the "New Cosmos of Photography" Excellence Award in 2016
Won the Athen Photo Festival Special Award in 2018
Selected as a Tokyo Frontline Finalist in 2018
I started taking photos and making videos after becoming a recipient of the 2016 award.
Jury selection
How did the artist interpret the subject of "landscape" and how did he capture it? I was excited to learn more about it. It made me realize that a work that simply captures the urban or natural surroundings without any people cannot be seriously thought of as "landscape."
I thought that this was one of the best works to exemplify that idea.
It carries the urban landscape as if it were a backpack and enters into natural surroundings.
I felt that it has a superb concept of inverting the conventional assumptions of landscape and exposing the contradictions of human beings.
Aesthetically, the photographs were also beautiful. I hope that this series can be developed further moving forward.
THEME SUMMARY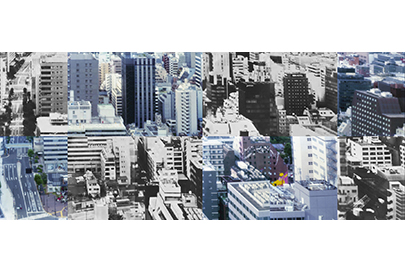 Cities are constantly changing and provide much inspiration to photographers. The scenes of people moving around, new and old buildings, and the contrast between man-made and natural—cities are always overflowing with attractive motifs. In addition to being used as a critic and record of the times, a great number of works have been created from the artistic snapshots of photographers. Cities are great subjects for photographers to demonstrate their skills. Tokyo in particular, continues to change from moment to moment as the 2020 Tokyo Olympics draws close. This also brings no end to the things that disappear as they are caught in the vortex of change. We are waiting for city photographs from a variety of perspective that envelop the energy of our time.

[Submission Period] from November 28 to January 31
JUDGE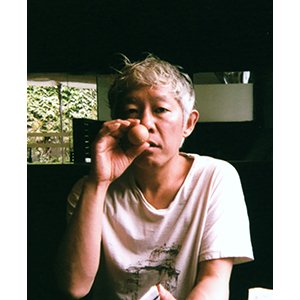 Takashi Homma
(Photographer)
Born in 1992, in Kyoto. Majored in Japanese painting in the Master of Fine Arts program, Nara University of Education. Simultaneously specialized in photography at Vantan Design Institute Osaka campus. Currently engaged in freelance photography with a focus on still photography for films, TV, and various media outlets. I aim to capture the appeal of my subjects in photographs that naturally find their way into viewers' hearts.
PRIZE
Grand Prix
100,000 JPY Cash Prize

(A selection of prices opportunities below depending on the nature of your work)
・Exhibition at IMA Gallery
・Participation rigft to the art fair, Photo Camp
・Free participation to the STEP OUT! portfolio review
・Feature on IMA magazine
・Exposure on IMA ONLINE and IMA official SNS
Shortlist
・Exposure on IMA ONLINE and IMA official SNS