THEME #38Winners2022SEP
REBIRTH
WINNERS LIST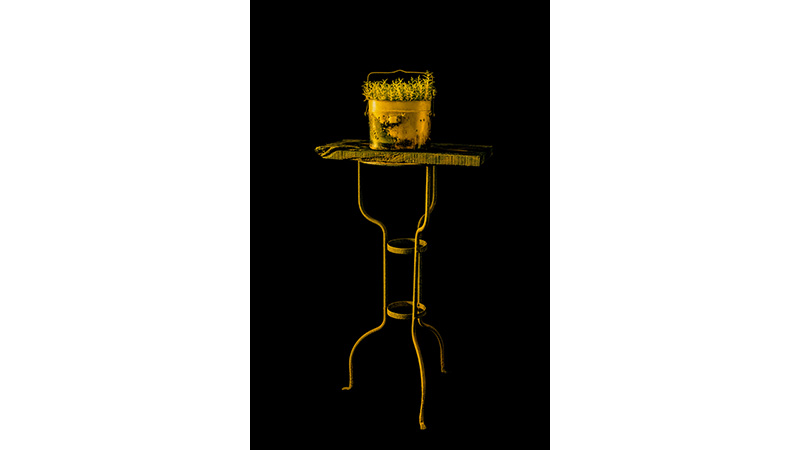 THEME SUMMARY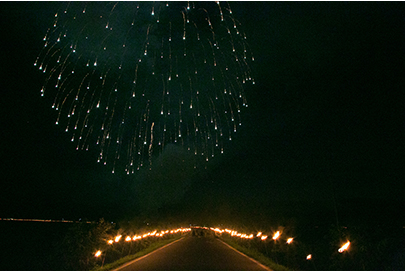 The theme of this month is "REBIRTH" judged by the directors of KYOTOGRAPHIE International Photography Festival. Our values and the photography scene has drastically changed since COVID-19 swept across the world. We have to thus, rethink once again, about our future through photography and the possibilities it offers. During the past 3 years, what we have believed to be "normal" has collapsed; our daily habits and relationships have fallen apart. As we attempt to overcome this hardship, how do we imagine the new post-COVID world to be? the new findings through the pandemic and your outlook to the future in mind, express your take on "REBIRTH" through photography.

[Submission Period] from September 30 to December 7
[Application fee] 2,000JPY per entry
JUDGE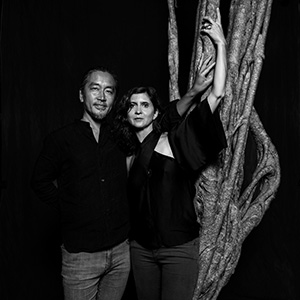 Yusuke Nakanishi&Lucille Reyboz
Yusuke Nakanishi
Lighting Director. Yusuke Nakanishi was born in 1968 and is a lighting artist who travels the world, and expresses his impressions of light and shadow from his memories. He has worked as a lighting director for feature films, stages, music concerts, fashion shows and interior designs. He also created the Eatable Lights object series, and has exhibited installations at the Hara Museum, the School Gallery Paris, and Nuit Blanche Kyoto.
Lucille Reyboz
Photographer. Born in 1973, Lucille Reyboz began her journey with photography in Africa, where she spent most of her childhood, and discovered Japan in 1999, invited by Ryuichi Sakamoto to collaborate on his opera "Life". A portrait photographer, Lucille Reyboz also produced numerous record covers for labels such as Blue Note and Verve. While developing a prolific photography practice, she exhibited her work around the world, most notably in Visa pour l'image (2001), Phillips de Pury in New York (2007) and CHANEL NEXUS HALL, Tokyo (2011). She published several books, including Batammaba by Gallimard, Source, Belles de Bamako and Impressions du Japon with Keiichiro Hirano by Editions de la Martinière. Lucille Reyboz now lives and works in Kyoto, where she co-founded KYOTOGRAPHIE with Yusuke Nakanishi in 2013.
NOTE
The applicant must be older than 16 years old. If you are underthe age of 18, please apply after obtaining the consent of your parent or guardian. The registration fee is 2,000 JPY for each apply.
PRIZE
Grand Prix

100,000 JPY Cash Prize

– Portfolio Review by Yusuke Nakanishi&Lucille Reyboz
– Exposure on IMA ONLINE and IMA's official social media
–Exhibition at DELTA/KYOTOGRAPHIE permanent space (Scheduled for late February – March)

Shortlist

– Exposure on IMA ONLINE and IMA official social media
– Portfolio Review by IMA

All Contestants

Special access to a limited interview video by IMA
GUIDELINES
IMA next is a photo competition that aims to support emerging photographers to succeed in the art photography world.
Theme

REBIRTH
– Judge:Yusuke Nakanishi・Lucille Reyboz

Submission period

From September 30, 2022 to December 7, 2022

Application fee

2,000JPY per entry.
We accept credit cards (Visa, Mastercard, American Express) and Alipay.

Who can apply?

The applicant must be older than 16 years old.
Otherwise, anyone is welcome! We have no restriction in terms of your nationality, age, gender or experience (Professional/Amateur).

* Please read the Terms of Use before applying. By submitting your application, we will assume that you agree to the Terms of Use.

How to apply

– Please go to the application form from "ENTRY", send the necessary information, and pay the application fee (¥ 2,000 per entry).
– 1~5 photographs can be uploaded for each entry, however in that case, all your photographs in the entry will be judged as 1 series. If you would like to submit multiple series, please make another entry. There is no limit to the number of entries per theme.

Image requirements

– All submissions need to be still photographs, no moving images will be accepted. All sorts of post-production processes are allowed.
– DVD/Blue-Ray submissions will be rejected.
– If the submitted work is deemed non-photographic, it may not be judged.
– The submission of 1 ~ 5 images of 10MB each are possible for 1 entry.
– Any work that violates the rights of a third party (copyright, trademark right, portrait rights) cannot be submitted. If the work includes anything created by a third party (art work, films, photographs, music…etc.) and if it may concern any other rights, there is a need for you to have gotten permission from all party involved before you enter.
COMPETITIONS
OPEN FOR ENTRIES
THEME #46
PLANT LIFE
JUDGE:
Stephen Gill
DEADLINE:
Until October 16th