GRAND PRIX
Statement
lines

Using digital photo processing to express digital materiality that does not exist as an entity from the aspects of tactile sensations and perceptions of motion perceived through sight.
Profile
Koichiro Takesue

1974 Born
2018 "Old School Painting" Private Exhibition (Dai-Ichi Life Gallery, Tokyo) "Yamagata Biennale 2018" Group Exhibition (Tohoku University of Art and Design Campus, Yamagata)
2012 VOCA Exhibition 2012, VOCA Honorable Mention (Ueno Royal Museum, Tokyo)
Jury selection
I kept going back to Koichiro Takesue's series of still lives of books. There is something so visually enticing about these photos, so pleasurable. While we are ultimately familiar with the aesthetic of pixelated photographs in these images it seems to open up a series of interesting possibilities and interpretations. The ambiguous nature of Takesue's work and its conceptual and visual framework tease the viewer to read the images and ultimately the books. It sets an impossible task. When it comes to reimagining what still life photography can be today in our technological world, Takesue's books seem to perfectly capture the collision between our analogic fantasy and out digital reality.
THEME SUMMARY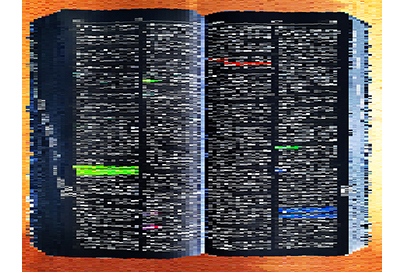 "Still Life" has always been a fundamental theme in painting. The recent development of digital technology expanded the possible photographic expression of "Still Life" considerably. It goes beyond the photograph of a still object; the manipulation of the subject, the use of collage or montage, to list a few. Show us how you give life to inanimate objects and broaden the range of this photographic language.
[Submission Period] from July 1 to August 31
JUDGE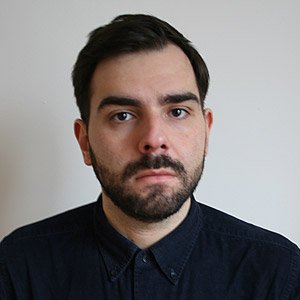 Bruno Ceschel
(Writer, Curator)
He is the founder and director of Self Publish, Be Happy and a visiting lecturer at Camberwell College of Arts, University of the Arts London, and École cantonale d'art de Lausanne (ECAL). His latest book, "Self Publish, Be Happy: A DIY Photobook Manual and Manifesto" was published by Aperture Foundation in 2015. He founded Self Publish, Be Happy in 2010, and has since organised events at leading arts institutions including Tate Modern (Britain), Kunsthal Charlottenborg (Denmark), MoMA PS1 (United States) and the National Gallery of Victoria (Australia), and published books by Lucas Blalock, Carmen Winant, Lorenzo Vitturi and many more. Ceschel gives lectures and workshops internationally, and also consults leading companies interested in contemporary photography.
PRIZE
Grand Prix
100,000 JPY Cash Prize

(A selection of prices opportunities below depending on the nature of your work)
・Exhibition at IMA Gallery
・Participation rigft to the art fair, Photo Camp
・Free participation to the STEP OUT! portfolio review
・Feature on IMA magazine
・Exposure on IMA ONLINE and IMA official SNS
Shortlist
・Exposure on IMA ONLINE and IMA official SNS