THEME #32Application overview2022MAR
FASHION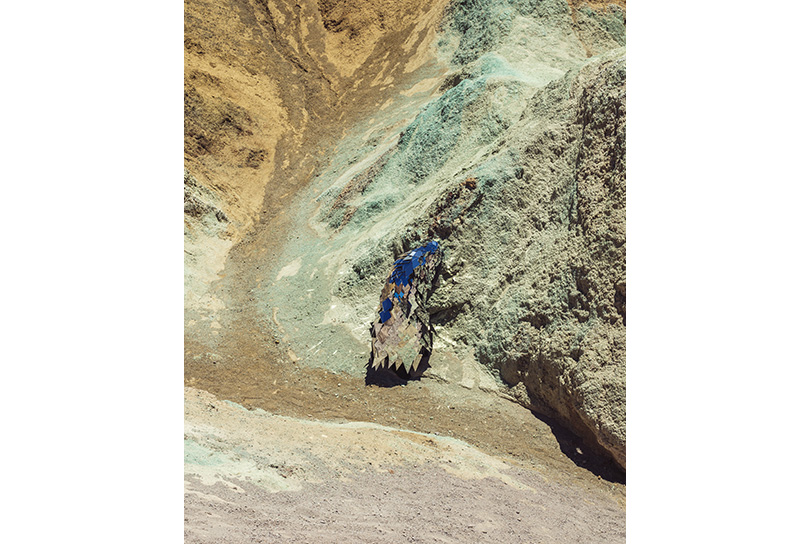 "FASHION" has always conspicuously reflected the culture and mood of each era. From an iconic fashion shoot with a model, your take on "FASHION", to any decisive moment that echoes the concept of "FASHION", we are looking for works that embody a broad idea of what "FASHION" can mean. It can of course be your ideal set-up, a still life without any model, a streetsnap, a scene from your everyday; Let your imagination run free to capture your moment of "FASHION".
[Submission Period] from March 10 to May 17
[Notice] The submission period has been extended to May 17th.
[Application fee] 2,000JPY per entry
JUDGE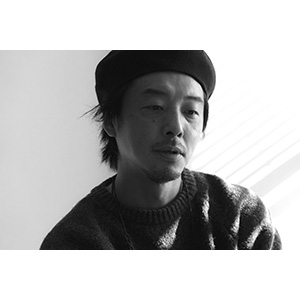 Taro Mizutani
(photographer)
Born in 1975 in Tokyo. Graduated from Tokyo Polytechnic University Department of Photography. After finishing school, he began his career as a photographer. During his 20s, he grappled with experimental photography, like using large-sized cameras, shooting for fashion and culture magazines. Then on, he became highly recognized as a fashion photographer and collaborated with multipe fashion magazines while also shooting campaigns for brands such as "Hermes" "VALENTINO" "UNDERCOVER" "HYKE" "UNIQLO" and "Supreme".
He now works in various fields including fashion, music, and advertisement.
Alongside fashion photography, he also works on his personal series and directs his exhibitions.
2012 Published Here Comes The Blues which captures the perennial ice pool on the Alaskan glacier.
2013 Opened the group exhibition "Ryuko Shashin" with 3 other fashion photographers.
2015 Showed his "STILLSCAPE" series he created with the art director, Tetsuya Nagato, in Tokyo, Fukuoka and KYOTOGRAPHIE 2017 as a satellite exhibition.
2016 Planned and produced the "Contact Prints" exhibition of 31 photographers organized by the photo printing lab TCK at the art fair "ART PHOTO TOKYO -edition zero-".
2017 Published Chaos / Balance which records UNDERCOVER's Paris Collection backstage over 5 seasons.
2019 Participated in the exhibition "LOOKING THROUGH THE WINDOW" with Jiro Konami and Masumi Ishida, aimed to show the fashion works of these 3 photographers of different generation.
2019 Released Lethe, a collection of images of nature seen through the car window in Oregon.
In the recent years, he also works as the creative production team UNDERCOVER PRODUCTION with the UNDERCOVER designer, Jun Takahashi and art director, Tetsuya Nagato and photographer, Katsuhide Morimoto.
STEPS FOR ENTRY
Entry Form
Please provide the necessary information and upload you're images for your entry. See guidelines for more details.
Payment
¥2,000 per entry (tax inc.).
Payment by credit card only (except JCB).
Confirmation of Entry
Once the payment has been processed, you will receive an entry confirmation email.
Judging
It will take about two months until the result announcement. This may vary depending on the number of entries and the availability of the judges.
Note that we will not be communicating on an individual basis about the state of the judging process.
Result Announcement
The Grand Prix and shortlists will be announced on this website, All relevant participants will be informedbeforehand via the email address provided during the entry process.
Please be aware that we will not be responding to inquiries about the result.
NOTE
The applicant must be older than 16 years old. If you are underthe age of 18, please apply after obtaining the consent of your parent or guardian. In addition, payment must be made by credit card of the applicant or a parent or guardian.
PRIZE
Grand Prix

100,000 JPY Cash Prize

– Portfolio Review by Taro Mizutani
– Exposure on IMA ONLINE and IMA's official social media

Shortlist

– Exposure on IMA ONLINE and IMA official social media
– Portfolio Review by IMA
GUIDELINES
IMA next is a photo competition that aims to support emerging photographers to succeed in the art photography world.
Theme

FASHION
– Judge:Taro Mizutani

Submission period

From March 10, 2022 to May 17, 2022
* The submission period has been extended to May 17th.

Application fee

2,000JPY per entry.
We only accept credit cards (Visa, Mastercard, American Express).

Who can apply?

The applicant must be older than 16 years old.

Otherwise, anyone is welcome! We have no restriction in terms of your nationality, age, gender or experience (Professional/Amateur).

* Please read the Terms of Use before applying. By submitting your application, we will assume that you agree to the Terms of Use.

How to apply

– Please go to the application form from "ENTRY", send the necessary information, and pay the application fee (¥ 2,000 per entry).
– 1~5 photographs can be uploaded for each entry, however in that case, all your photographs in the entry will be judged as 1 series. If you would like to submit multiple series, please make another entry. There is no limit to the number of entries per theme.

Image requirements

– All submissions need to be still photographs, no moving images will be accepted. All sorts of post-production processes are allowed.
– DVD/Blue-Ray submissions will be rejected.
– If the submitted work is deemed non-photographic, it may not be judged.
– The submission of 1 ~ 5 images of 10MB each are possible for 1 entry.
– Any work that violates the rights of a third party (copyright, trademark right, portrait rights) cannot be submitted. If the work includes anything created by a third party (art work, films, photographs, music…etc.) and if it may concern any other rights, there is a need for you to have gotten permission from all party involved before you enter.
COMPETITIONS
OPEN FOR ENTRIES
THEME #33
UNREAL/
REAL
JUDGE:
Naoki Honjo
DEADLINE:
Until June 10th