THEME #37Application overview2022AUG
SELF-PORTRAIT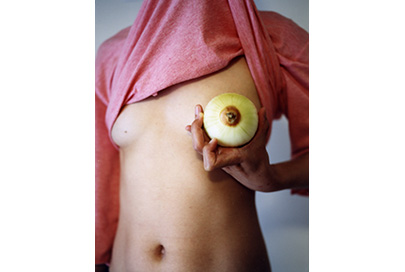 With the spread and trend of social media, the idea of photography and "SELF-PORTRAIT" have transformed greatly. What kind of a photograph is a "SELF-PORTRAIT" today? It is, by definition, a self-reflecting image but what part of the individual needs to be portrayed to be recognized as a "SELF-PORTRAIT"? In that sense, if the photographer does not necessarily need to be physically depicted in the picture, this genre could be studied through a wider perspective. Starting with photographing oneself, expressing something and communicating it to society; imagine what exists beyond such a vision and challenge yourself to create your own up-to-date definition of "SELF-PORTRAIT."
[Submission Period] from August 29 to October 31
[Application fee] 2,000JPY per entry
JUDGE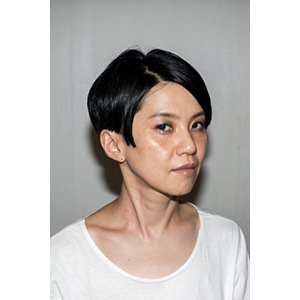 Yurie Nagashima
(Artist)
Yurie Nagashima,born 1973 is a Japanese contemporary artist, debut in 1993 when she won the Parco Prize in the open call for art exhibition "Urbanart #2". In 1995, she graduated from Musashino Art University, Department of Visual Communication Design. In 1999, she received her MFA in Photography from the California Institute of the Arts. In 2015, she took a doctoral course at The Graduate School of Humanities, Musashi University.
In 2001, she won the 26th Kimura Ihei Award.In 2010, she won the 26th Kodansha Essay Award. In 2020, she won the 36th Higashikawa Award. Her solo exhibitions include "And a Pinch of Irony with a Hint of Love." (Tokyo Metropolitan Museum of Photography, 2017), and recent published "Self-Portraits" (Dashwood Books, 2020).,「僕らの女の子写真からわたしたちのガーリーフォトへ」 by Daifukushorin in 2020. Nagashima also curated a major show at the 21st Century Museum of Contemporary Art, Kanazawa called "Countermeasures Against Awkward Discourses: From the Perspective of Third Wave Feminism" in  2021. Visiting professor at Kyoto University of Arts Graduate School, lecturer at Waseda University, Tokyo University, and Musashi University.
STEPS FOR ENTRY
Entry Form
Please provide the necessary information and upload you're images for your entry. See guidelines for more details.
Payment
¥2,000 per entry (tax inc.).
Payment by credit card only (except JCB).
Confirmation of Entry
Once the payment has been processed, you will receive an entry confirmation email.
Judging
It will take about two months until the result announcement. This may vary depending on the number of entries and the availability of the judges.
Note that we will not be communicating on an individual basis about the state of the judging process.
Result Announcement
The Grand Prix and shortlists will be announced on this website, All relevant participants will be informedbeforehand via the email address provided during the entry process.
Please be aware that we will not be responding to inquiries about the result.
NOTE
The applicant must be older than 16 years old. If you are underthe age of 18, please apply after obtaining the consent of your parent or guardian. The registration fee is 2,000 JPY for each apply.
PRIZE
Grand Prix

100,000 JPY Cash Prize

– Portfolio Review by Yurie Nagashima
– Exposure on IMA ONLINE and IMA's official social media

Shortlist

– Exposure on IMA ONLINE and IMA official social media
– Portfolio Review by IMA
GUIDELINES
IMA next is a photo competition that aims to support emerging photographers to succeed in the art photography world.
Theme

SELF-PORTRAIT
– Judge:Yurie Nagashima

Submission period

From August 29, 2022 to October 31, 2022

Application fee

2,000JPY per entry.
We accept credit cards (Visa, Mastercard, American Express) and Alipay.

Who can apply?

The applicant must be older than 16 years old.
Otherwise, anyone is welcome! We have no restriction in terms of your nationality, age, gender or experience (Professional/Amateur).

* Please read the Terms of Use before applying. By submitting your application, we will assume that you agree to the Terms of Use.

How to apply

– Please go to the application form from "ENTRY", send the necessary information, and pay the application fee (¥ 2,000 per entry).
– 1~5 photographs can be uploaded for each entry, however in that case, all your photographs in the entry will be judged as 1 series. If you would like to submit multiple series, please make another entry. There is no limit to the number of entries per theme.

Image requirements

– All submissions need to be still photographs, no moving images will be accepted. All sorts of post-production processes are allowed.
– DVD/Blue-Ray submissions will be rejected.
– If the submitted work is deemed non-photographic, it may not be judged.
– The submission of 1 ~ 5 images of 10MB each are possible for 1 entry.
– Any work that violates the rights of a third party (copyright, trademark right, portrait rights) cannot be submitted. If the work includes anything created by a third party (art work, films, photographs, music…etc.) and if it may concern any other rights, there is a need for you to have gotten permission from all party involved before you enter.
COMPETITIONS
OPEN FOR ENTRIES
Deadline is nearing
2022JUL
THEME #36
MISTAKE
JUDGE:
Erik Kessels
DEADLINE:
Until September 26th