GRAND PRIX
Statement
chikage

This is a piece in which I photographed my wife and daughter sending me off to work in the entryway every morning. It's a series of 645 pictures, 1 from each morning, organized by contact prints in strips of 16. While it was certainly meant to record my daughter's coming of age, it was also meant to portray the state of my wife and me. This trite collection of images holds a certain aspect of being a trigger for any appreciator's memories, including mine. The continuing present reminds you of the past and future, and also evokes feelings of the end. The work also to an extent strongly makes you be aware of the present. I started taking photographs in September 2017, and that September turned into almost 2 years, with my daughter turning 3 years old in November. The title of this work comes from the name of my daughter. I dream about showing her thousands of scenes and landscapes.
Profile
Goro Kosaka

Born in 1983 in Shinjuku-ku, Tokyo.
Produces works focused on familiar people, ideas, and things, on the theme of ""spend a lifetime.

Major exhibits
"Popup Photo Exhibition in REFUGEE MARKET" @hotel97hotel NewYork/NY, 2019
"Popup Photo Exhibition" @Shimokitazawa falsecracktokyo/Tokyo, 2019
"Cayo Imaeda x Goro Kosaka Photo Exhibition" @SQUASH DAIMYO/Fukuoka, 2016
"Cayo Imaeda x Goro Kosaka Photo Exhibition" @Naminoue Music/Okinawa, 2016
"Popup Photo Exhibition in REFUGEE MARKET" @Shimokitazawa Stardust Lounge/Tokyo, 2013
"Niche" @Shinjuku M2 Gallery/Tokyo, 2013
"Dim Memory" @Shinjuku Place M/Tokyo, 2011
Jury selection
The concept of "Now" is ephemeral, continuously shifting. The moment a photograph is taken; it's already a record of the past. Goro Kosaka's series Chikage, named for his young daughter, offers us a serial document of his family; an ongoing negotiation with the fleeting nature of time. Each interior frame records the photographer's wife and daughter as he leaves for work each morning. Nothing remarkable happens in any of these images, but the accumulation of moments-some cute, some lyrical, and others more fraught with the unspoken tensions of everyday domestic life-resonate all the more deeply for being grounded in scenes so ostensibly mundane. The act of photographing as a daily ritual becomes a means of meditation-a literal enactment of the exhortation: "Be Here Now."
THEME SUMMARY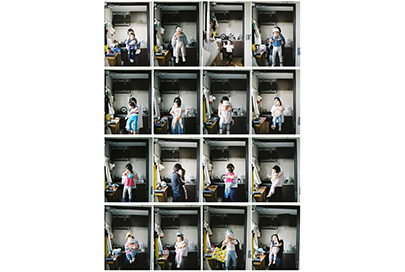 At this time, when everything is constantly changing, how do you see the "now"?
This word, "now", is defined as anything that falls between the past and the future. It may be the fleeting moment in your everyday life, the newest items, events, a state of mind or emotion. It can be understood in many ways. We would like you to show us your "now" interpreted through photography.
[Submission Period] from August 1 to September 30
JUDGE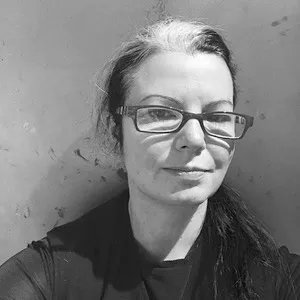 Lesley A. Martin
(Creative director, Aperture Foundation and publisher of The PhotoBook Review)
She has curated several exhibitions, including The Ubiquitous Image and Aperture Remix, a commission-based exhibition celebrating Aperture's sixtieth anniversary, and has edited numerous photobooks, including Rinko Kawauchi's "Illuminance", LaToya Ruby Frazier's "The Notion of Family", and "Stephen Shore: Selected Works 1973–1981". In addition to her work on "The Chinese Photobook", she was a contributing editor to "Japanese Photobooks of the 1960s and '70s" and "The Latin American Photobook". Her writing on photography has been published in Aperture, FOAM, IMA, and Ojo de Pez, among other publications. In 2012, she co-founded the Paris Photo–Aperture Foundation PhotoBook Awards. She currently teaches a graduate course on photobooks at the Yale University School of Art.
PRIZE
Grand Prix
100,000 JPY Cash Prize

(A selection of prices opportunities below depending on the nature of your work)
・Exhibition at IMA Gallery
・Participation rigft to the art fair, Photo Camp
・Free participation to the STEP OUT! portfolio review
・Feature on IMA magazine
・Exposure on IMA ONLINE and IMA official SNS
Shortlist
・Exposure on IMA ONLINE and IMA official SNS