THEME #43Winners2023MAR
ANONYMOUS
WINNERS LIST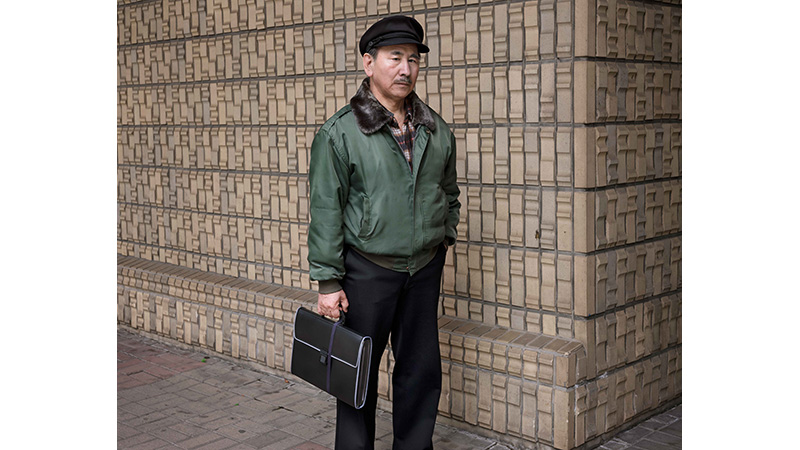 THEME SUMMARY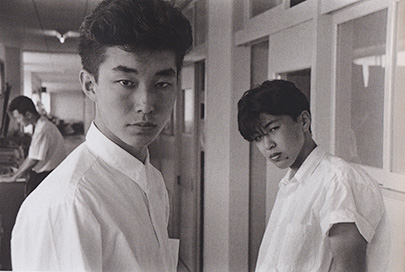 The juror for this month's competition, photographer Shingo Wakagi has selected an extremely challenging theme, "ANONYMOUS." Nowadays, with the spread of the internet and social media accelerating the diffusion of information, the voices of anonymous people and anonymous stories, in addition to those with power and fame, are attracting more and more attention by the second. In response to such a reaction, many photographic works counting the roots of people and history that are yet little known, or picturing personal topics yet dealing with universal themes are generated. Works employing found-photos often picked up from someone's albums or postcards may also be considered "ANONYMOUS." Considering the many perspectives "ANONYMOUS" can lead to, we are looking forward to seeing your photographs with your interpretation of what this theme could mean.
[Submission Period] from March 16 to May 23
[Application fee] 2,000JPY per entry
JUDGE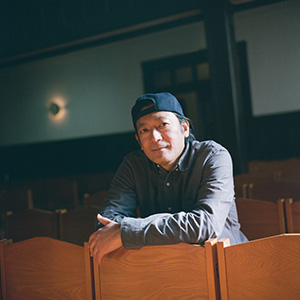 Shingo Wakagi
(Photographer/Film Director/Book Shop Owner)
Shingo Wakagi (1971-) is born and raised in Hamamatsu City in Japan, Wakagi studied at Rochester Institute of Technology's School of Photographic Arts and Sciences. After returning to Japan in 1996, he has released a number of monographs that often focused on his family and friends in his hometown, including Eiji and Hiro (2015) and The Funeral of Takuji Wakagi (2007). Wakagi is also an acclaimed filmmaker. His debut film Waltz in Starlight (2007) was nominated for the Tiger Award at International Film Festival Rotterdam. His most recent film Asleep (2015), based on Banana Yoshimoto's novel, was the Centerpiece Presentation at Japan Cuts Film Festival in New York. TOTEM Song for Home (2009) is a moving documentary about indigenous musicians in Taiwan. Wakagi opened a small bookshop BOOKS AND PRINTS (2010-) in his hometown Hamamatsu City. Bookshop sells collections of domestic and foreign photo books.
NOTE
The applicant must be older than 16 years old. If you are underthe age of 18, please apply after obtaining the consent of your parent or guardian. The registration fee is 2,000 JPY for each apply.
PRIZE
Grand Prix

100,000 JPY Cash Prize

– Portfolio Review by Shingo Wakagi
– Exposure on IMA ONLINE and IMA's official social media

Shortlist

– Exposure on IMA ONLINE and IMA official social media
– Portfolio Review by IMA

All Contestants

Special access to a limited interview video by IMA
GUIDELINES
IMA next is a photo competition that aims to support emerging photographers to succeed in the art photography world.
Theme

ANONYMOUS
– Judge:Shingo Wakagi

Submission period

From March 16, 2023 to May 16 May 23, 2023

Application fee

2,000JPY per entry.
We accept credit cards (Visa, Mastercard, American Express) and Alipay.

Who can apply?

The applicant must be older than 16 years old.
Otherwise, anyone is welcome! We have no restriction in terms of your nationality, age, gender or experience (Professional/Amateur).

* Please read the Terms of Use before applying. By submitting your application, we will assume that you agree to the Terms of Use.

How to apply

– Please go to the application form from "ENTRY", send the necessary information, and pay the application fee (¥ 2,000 per entry).
– 1~5 photographs can be uploaded for each entry, however in that case, all your photographs in the entry will be judged as 1 series. If you would like to submit multiple series, please make another entry. There is no limit to the number of entries per theme.

Image requirements

– All submissions need to be still photographs, no moving images will be accepted. All sorts of post-production processes are allowed.
– DVD/Blue-Ray submissions will be rejected.
– If the submitted work is deemed non-photographic, it may not be judged.
– The submission of 1 ~ 5 images of 10MB each are possible for 1 entry.
– Any work that violates the rights of a third party (copyright, trademark right, portrait rights) cannot be submitted. If the work includes anything created by a third party (art work, films, photographs, music…etc.) and if it may concern any other rights, there is a need for you to have gotten permission from all party involved before you enter.