THEME #42Winners2023FEB
CREATURE
WINNERS LIST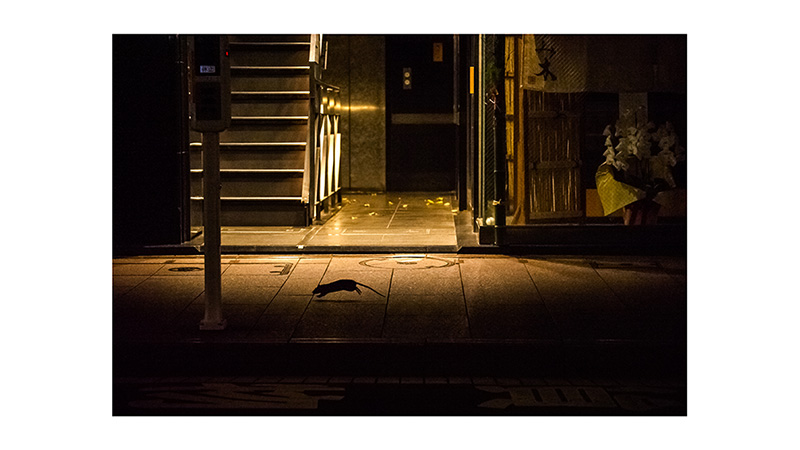 THEME SUMMARY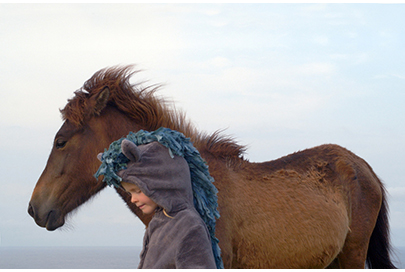 The juror for this month's competition is Charlotte Dumas, a Dutch photographer who has produced numerous works that question our relationship with animals and nature. The theme, "CREATURE," refers to humans, animals, birds, insects, imaginary existences etc. Each has the ability to understand oneself and others, and to care for one another. In order to realize such a diverse and rich society, do we not need to pay attention not only to humans but also to other "CREATURES?" We are looking forward to seeing wide-ranging submissions that freely interpret this theme; photographs of those important to you, a series that unravels the mysteries of "CREATURES," or even works that question the society in which we live and its future.
[Submission Period] from February 24 to May 8
[Application fee] 2,000JPY per entry
JUDGE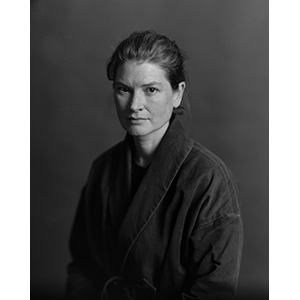 Charlotte Dumas
The notion that the state of humanity can be read and studied by the way we relate to animals is a vital thread in my work. My choice of subject relates directly to the way we use, co-exist with, and define specific animals, assigning various symbolisms to them as well as our own personal reflections.
I'm interested in how we define value when it comes to animals mirroring how we attribute value to others.
Starting out as a photographer I have developed and expanded my practice making short films since 2012. From portraying the funerary horses of Arlington National cemetery (Anima 2012) to working horses in the North of Sweden (Work Horse 2015) to a filmic project consisting of three short (Shio, Yorishiro and Ao) films ensued between 2018 and 2021 with a small Japanese island and its native horses at its center.
NOTE
The applicant must be older than 16 years old. If you are underthe age of 18, please apply after obtaining the consent of your parent or guardian. The registration fee is 2,000 JPY for each apply.
PRIZE
Grand Prix

100,000 JPY Cash Prize

– Portfolio Review by Charlotte Dumas
– Exposure on IMA ONLINE and IMA's official social media

Shortlist

– Exposure on IMA ONLINE and IMA official social media
– Portfolio Review by IMA

All Contestants

Special access to a limited interview video by IMA
GUIDELINES
IMA next is a photo competition that aims to support emerging photographers to succeed in the art photography world.
Theme

CREATURE
– Judge:Charlotte Dumas

Submission period

From February 24, 2023 to April 24, May 8 ,2023

Application fee

2,000JPY per entry.
We accept credit cards (Visa, Mastercard, American Express) and Alipay.

Who can apply?

The applicant must be older than 16 years old.
Otherwise, anyone is welcome! We have no restriction in terms of your nationality, age, gender or experience (Professional/Amateur).

* Please read the Terms of Use before applying. By submitting your application, we will assume that you agree to the Terms of Use.

How to apply

– Please go to the application form from "ENTRY", send the necessary information, and pay the application fee (¥ 2,000 per entry).
– 1~5 photographs can be uploaded for each entry, however in that case, all your photographs in the entry will be judged as 1 series. If you would like to submit multiple series, please make another entry. There is no limit to the number of entries per theme.

Image requirements

– All submissions need to be still photographs, no moving images will be accepted. All sorts of post-production processes are allowed.
– DVD/Blue-Ray submissions will be rejected.
– If the submitted work is deemed non-photographic, it may not be judged.
– The submission of 1 ~ 5 images of 10MB each are possible for 1 entry.
– Any work that violates the rights of a third party (copyright, trademark right, portrait rights) cannot be submitted. If the work includes anything created by a third party (art work, films, photographs, music…etc.) and if it may concern any other rights, there is a need for you to have gotten permission from all party involved before you enter.
COMPETITIONS
OPEN FOR ENTRIES
THEME #46
PLANT LIFE
JUDGE:
Stephen Gill
DEADLINE:
Until October 16th