THEME #05Winners2019OCT
TRAVEL
WINNERS LIST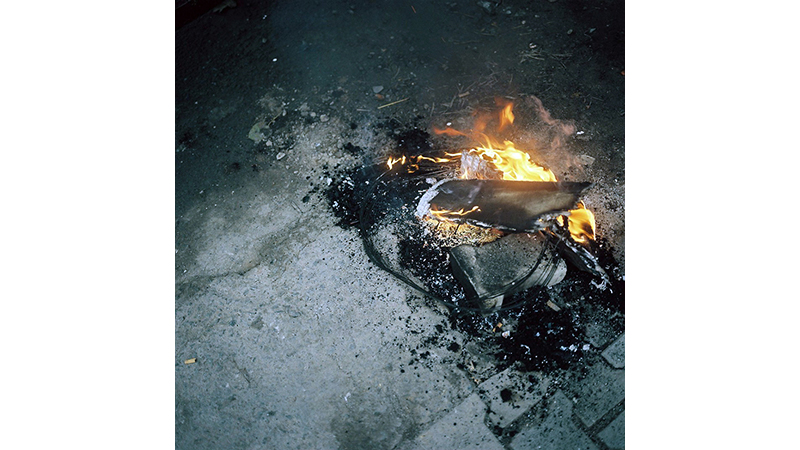 THEME SUMMARY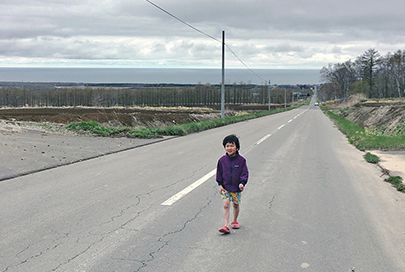 Traveling is an opportunity to put yourself outside of the daily life. On the road, there are unknown worlds and places that can inspire your adventurous spirit and satisfy your curiosity. At the same time, it is also a place that can offer a tranquil time for introspection. On you trip, many appealing photography subjects are awaiting you. Nature, animals, people, lifestyles, festivals, culture, food, accidents...Trips are full of various encounters. Now, what was it on your trip that you discovered and moved you, making you want to snap a picture? We are looking forward to photos that go beyond existing concepts and are captured with a free spirit.
[Submission Period] from October 1 to November 30
JUDGE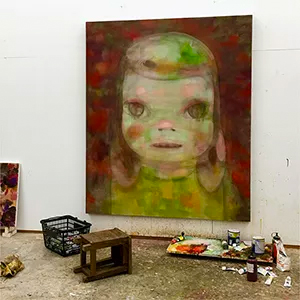 Yoshitomo Nara
Yoshitomo Nara (奈良美智). Born in Hirosaki, Aomori. Earned a masters degree in 1987 at the Aichi Prefectural University of Fine Arts and Music. Was admitted to the Kunstakademie Düsseldorf in 1988 in Germany, and worked and created her pieces in Köln after graduation. She returned to Japan in 2000, and has continued to produce exhibits both domestically and abroad ever since. Her recent exhibitions include "Kimi ya Boku ni chotto Niteiru" (Yokohama Museum of Art, Aomori Museum of Art, Contemporary Art Museum Kumamoto, 2012, 2013), "Life is Only One: Yoshitomo Nara" (Asia Society Hong Kong Center, 2015), "Yoshitomo Nara for better or worse" (Toyota city Museum of Art, 2017). Her photograph exhibits portray her days creating and her travel logs, and were popularized through her photograph collections including "the good, the bad, the average … and unique. Yoshitomo Nara Photo Collection" (Yoshotomo Nara's Photo Notebook 2003-2012″ (Kodansha, 2012), and held the photo exhibit "Will the Circle Be Unbroken" in 2017, at Daikanyama Hillside Plaza.
NOTE
The applicant must be older than 16 years old. If you are underthe age of 18, please apply after obtaining the consent of your parent or guardian. The registration fee is 2,000 JPY for each apply.
PRIZE
Grand Prix

100,000 JPY Cash Prize

– Portfolio Review by either IMA or the jury
(Please check each theme page for more details)
– Exposure on IMA ONLINE and IMA official social media

Shortlist

– Exposure on IMA ONLINE and IMA official social media
– Portfolio Review by IMA

All Contestant

– Exclusive live streaming by IMA editors or judges

Others

The content of the prize may vary depending on the theme. Please check the page of each theme for details.
GUIDELINES
IMA next is a photo competition that aims to support emerging photographers to succeed in the art photography world.
How to apply

– Please chose the theme you would like to enter for and fill out the appropriate submission form. Make sure you chose the right form as it is different depending on each theme.
– 1~5 photographs can be uploaded for each entry, however in that case, all your photographs in the entry will be judged as 1 series. If you would like to submit multiple series, please make another entry. There is no limit to the number of entries per theme.
– Please read the Terms of Use before applying. By submitting your application, we will assume that you agree to the Terms of Use.

Who can apply?

The applicant must be older than 16 years old.

Otherwise, anyone is welcome! We have no restriction in terms of your nationality, age, gender or experience (Professional/Amateur).

Submission period

For each theme, there will be about 2 months submission period.
Once every month, a theme will be announced and the submissions will open.

Application fee

2,000JPY per entry.
We accept credit cards (Visa, Mastercard, American Express) and Alipay.

Image requirements

– All submissions need to be still photographs, no moving images will be accepted. All sorts of post-production processes are allowed.
– DVD/Blue-Ray submissions will be rejected.
– If the submitted work is deemed non-photographic, it may not be judged.
– The submission of 1 ~ 5 images of 10MB each are possible for 1 entry.
– Any work that violates the rights of a third party (copyright, trademark right, portrait rights) cannot be submitted. If the work includes anything created by a third party (art work, films, photographs, music…etc.) and if it may concern any other rights, there is a need for you to have gotten permission from all party involved before you enter.