GRAND PRIX
Statement
Footprints of The Cat That Ate The Sheep: Moon Country Edition

In the past, when I became tired of life in Japan, I was a hippy for four years. I was wandering around the world. It was not something good, like a backpacker with a dream. I was just so tired that I wanted to escape from everything at that time. A recluse that could not go back to his country. Even for someone like me, there was a country and city where I felt comfortable. Ten years since I returned to Japan. I decided to go on another journey. Episode 1 -From the Country of the Moon-
Profile
Yoshi OKAMOTO

Joined Hakuhodo Photo Creative (now Hakuhodo Products) as an assistant photographer after working in the sculpture department at Tama Art University.
Wandered and lived a life of photography in over 45 countries after leaving the company.
After returning to Japan, worked as a photographer for a publisher, and currently actively working as a freelance photographer.

2014: Selected for the APAaward in the photography category
2016: Kuala Lumpur International Photo Awards Finalist
Participated in the Review Santa Fe portfolio review
2017: Participated in the Angkor Photo Festival as a workshop member
2018: Solo exhibition of "The Sea and the Jewels" as a guest writer at the Yakushima International Photo Festival
Jury selection
Before the age of cellphones and the internet, I traveled alone to places like Pakistan and China. I was fully aware I was a foreigner, but I was able to submerse myself between the areas where the people lived. I faded into the background, like an invisible man. It brings back those kinds of memories in a way that I can almost feel and smell them.
THEME SUMMARY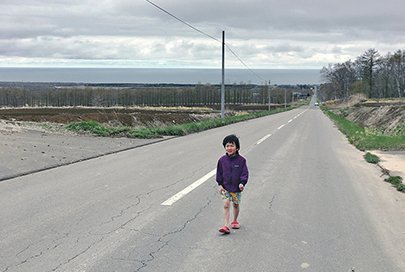 Traveling is an opportunity to put yourself outside of the daily life. On the road, there are unknown worlds and places that can inspire your adventurous spirit and satisfy your curiosity. At the same time, it is also a place that can offer a tranquil time for introspection. On you trip, many appealing photography subjects are awaiting you. Nature, animals, people, lifestyles, festivals, culture, food, accidents...Trips are full of various encounters. Now, what was it on your trip that you discovered and moved you, making you want to snap a picture? We are looking forward to photos that go beyond existing concepts and are captured with a free spirit.
[Submission Period] from October 1 to November 30
JUDGE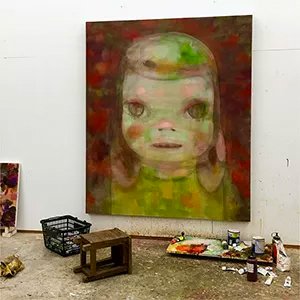 Yoshitomo Nara
Yoshitomo Nara (奈良美智). Born in Hirosaki, Aomori. Earned a masters degree in 1987 at the Aichi Prefectural University of Fine Arts and Music. Was admitted to the Kunstakademie Düsseldorf in 1988 in Germany, and worked and created her pieces in Köln after graduation. She returned to Japan in 2000, and has continued to produce exhibits both domestically and abroad ever since. Her recent exhibitions include "Kimi ya Boku ni chotto Niteiru" (Yokohama Museum of Art, Aomori Museum of Art, Contemporary Art Museum Kumamoto, 2012, 2013), "Life is Only One: Yoshitomo Nara" (Asia Society Hong Kong Center, 2015), "Yoshitomo Nara for better or worse" (Toyota city Museum of Art, 2017). Her photograph exhibits portray her days creating and her travel logs, and were popularized through her photograph collections including "the good, the bad, the average … and unique. Yoshitomo Nara Photo Collection" (Yoshotomo Nara's Photo Notebook 2003-2012″ (Kodansha, 2012), and held the photo exhibit "Will the Circle Be Unbroken" in 2017, at Daikanyama Hillside Plaza.
PRIZE
Grand Prix
100,000 JPY Cash Prize

(A selection of prices opportunities below depending on the nature of your work)
・Feature on IMA magazine
・Exposure on IMA ONLINE and IMA official SNS
Shortlist
・Exposure on IMA ONLINE and IMA official SNS